The New Drug Application (NDA) for Marketing Approval in the USA (SUB09)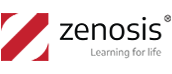 Learning Objective
The New Drug Application (NDA) is the regulatory vehicle through which sponsors formally propose that the Food and Drug Administration (FDA) approve a new pharmaceutical for marketing and sale in the USA.
This module sets out the FDA's requirements for content and formatting of the NDA, details the process by which the agency reviews and approves an application, and describes the applicant's actions in that process.
Mechanisms for expedited drug development and review, including breakthrough therapy designation, are also outlined. The module is up to date with the sixth reauthorisation of the Prescription Drug User Fee Act (PDUFA VI) for fiscal years 2018 to 2022.
Who will benefit from this module?
This module is intended primarily for regulatory affairs professionals who are new to the NDA or who seek a refresher course. It will also be of interest to others involved in drug development and/or who interact with the FDA.
Learning Objectives
Summarise the content and format requirements for a New Drug Application
Outline the procedural requirements for an NDA submission to the FDA.
Describe the role of the FDA in the NDA review and approval process.
List the principal provisions available from the FDA for expedited drug development and review, and summarise the criteria that apply to them.
Module Outline
Overview - Provided in this session is information on the module: the scope, the areas not covered, module objectives and US legislative framework. The background and history of NDAs is also included in this session.
Introduction - This session defines the NDA, outlines the history of related legislation, describes desirable interaction with the FDA, and introduces the US regulatory framework.
High-level content and formatting - This session provides an overview of the fundamental content and format requirements of an NDA for submission to the FDA.
Quality information - The chemistry, manufacturing and controls information that must be detailed in the application is described in this session.
Nonclinical information - The nonclinical information that must be provided in an NDA is summarised in this session.
Clinical information - This session sets out the components of the clinical information required in an NDA.
Administrative information and summaries - The administrative and prescribing information and the summaries required in an NDA are outlined.
NDA review and approval process - Details of the FDA's review and approval process are provided.
Expedited development and review - This session describes priority review, accelerated approval, fast track development, and breakthrough therapy designation.
Assessment - Multiple-choice mastery assessment.