The Inspirational Manager Programme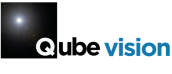 Course Overview
The Inspirational Manager Programme has been designed to support managers with their day-to-day duties as well as managing changes, diverse teams and striving to provide outstanding leadership. This programme is versatile and is not only suitable for managers who deal with large teams and departments but also aspiring managers wanting to develop their career. The Inspirational Manager self-paced programme has been designed to offer practical knowledge, support managerial tasks, offer advice and guidance.
Objectives
The programme will be supported with online self-directed study in small manageable chunks and is split to form six courses that includes online learning, takeaway support materials and podcast downloads.
Team Analysis
Why you need to know your team's skills and knowledge
How to undertake a skills analysis with your team
Identify skills gaps
Plan for the future and up-skill your workforce
Recruitment
Talented recruitment
Advertising campaigns
The selection process
Interviewing techniques
On-boarding
Managing Change
Undertaking pilots and trials
Achieving 'buy-in' from staff
Conflict and mental health management/support
Managing restructure
Awareness of self and emotional intelligence
Operational Managment
Implementing and developing company strategies
How to hit targets, build agile plans, utilise KPIs and track progress
Supporting teams and iterative feedback
Implement and reinforce changes to systems or structure
Performance Management
Performance of managing staff
Undertaking outstanding performance reviews
Time management methods and models for you and your teams
Meeting the needs of the individual
Encouraging staff voice and bright ideas
Leading and Motivating
Leadership styles
Organisational culture
Equality, diversity and inclusion
Promoting a positive working environment
Coaching and mentoring techniques
Motivational techniques
Approach
Our courses are quality assured and each carry our unique quality assurance Kitemark. This means that you are able to use these programmes as continual professional development. This fully online course has been carefully designed to enable you to take the materials, apply the learning to your role and is broken down into manageable stages. This programme allows you to check your knowledge at relevant steps.
Target Audience
Managers