The Definitive Google Workspace Guide: Introduction to Google Drive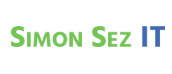 Course Overview
Google Drive offers a solution to messy digital storage. This Introduction to Google Drive course familiarizes you with its practicality, including anytime, anywhere access and navigation tools.
Learn how to adjust your display and manage settings, especially offline access, ensuring uninterrupted work. We'll explore the compatibility of Google Drive with Microsoft Office, making your workspace more versatile.
Next, learn to search, share files, and organize efficiently using secret naming tricks and practical tips. Discover how Drive assists in managing multiple file versions, transforming your file-handling approach. If you're a Workspace user, we've got you covered with insights on Priority Drive and Shared Drives.
So, embark on this course and say goodbye to your digital clutter. It's the first step towards a cleaner, more organized workspace.
Learning Objectives:
By the end of this course, learners will be able to:
Master navigation of Google Drive for quick file access.
Tailor Google Drive's display to your liking.
Set up offline access for uninterrupted work.
Work with Microsoft Office files in Google Drive.
Apply smart naming tips for easy file finding.
Share files safely and manage Priority and Shared Drives.