The Children's Workforce Induction Programme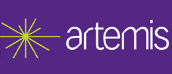 Description
Artemis: CWIP delivers a high quality e-learning package based on the seven children's workforce induction standards developed by the government and acts as a reminder of the 'Every Child Matters' concept. The information is current and up-to-date and will also act as an excellent refresher.
Audience
This course is for anybody working within the Children's Workforce.
Objectives
To achieve a better understanding of how their role and the role of others affect the well-being of children
To understand how the context of their surroundings can impact on the child or young person
To understand how their knowledge of child development underpins everything that they do when they come into contact with children and young people
To understand the meaning of discrimination and prejudice
To learn the basic principles of good record keeping
To learn how to refer concerns of abuse or neglect of a child or young person
To achieve a full understanding of confidentiality and be able to determine when or not to share confidential information
To be introduced to a wide range of resources
To recognise the range of needs that children and young people may experience
To learn strategies to use when communicating to ensure maximum success
To achieve the knowledge to undertake a risk assessment
To be able to identify different behaviours, understand the nature of differing behaviours and how to challenge those behaviours appropriately
To recognise that health issues are of great importance to the lives and well-being of children and young people
Content
Artemis Introduction
Understanding your Role and the Roles of Others
Discrimination and Prejudice
Introduction to Child Development
Effective Communication
Recognising Challenging Behaviour
Context of Family
Keeping Good Records
Health Issues
Understanding Confidentiality
Forms of Abuse
What Children Want and Need to Feel Safe
Risk Assessment
Duration
The average time to complete all 13 modules and the evaluation is approximately 7 to 10 hrs. All learning can be completed in many sittings as all course work is saved.