The Care Act - Review of Care and Support Plans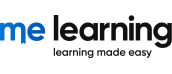 Overview
The local authority is under an ongoing duty to keep the person's plan under review generally, and to ensure that their needs continue to be met; they will review the plan periodically, involving the person and agreeing any necessary changes.
Audience
This course is intended for:
People who have a role in care and support planning
Staff employed by local authorities who are responsible for care and support planning
Managers of people undertaking care and support planning
About this course
This course forms part of the suite of e-learning courses that have been developed to support the implementation of part one of the Care Act 2014. It is based upon the Skills for Care training materials.
Upon successful completion of the course you will be automatically awarded a certificate containing the course name, completion date, CPD hours and learning objectives.
The course contains additional resource materials, useful links and refresher guides.
Objectives
In this course you will learn:
The review of the care and support plan, or support plan
Planned reviews
Unplanned reviews
Requested reviews
Revision of the care and support plan
Content
Here are some of the topics covered in this course:
What is the purpose of a review?; Care and support planning; Review of the care and support plan or support plan; What should follow a review?; What should a review consider?; Making a review person-centred; How to enable person-centred reviews; Facilitating a review; Keeping plans up-to-date; Planned reviews; Combined plans; Proportionate reviews; Review options; Unplanned reviews; Requested reviews; Local authority duties; Revision of the care and support plan; Aspects of assessment and care planning in reviews; Person without capacity; Reducing a personal budget; What should happen after a review