The Care Act - Independent Advocacy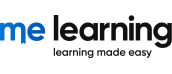 Overview
The aim of the duty to provide independent advocacy is to enable people who have substantial difficulty in being involved in these local authority processes to be supported in that involvement as fully as possible, and where necessary to be represented by an advocate who speaks on their behalf.
Audience
This course is intended for:
People who have a responsibility for identifying the need for, and arranging for, an Independent Advocate to facilitate the involvement of a person
People employed as Independent Advocates (including Independent Mental Capacity Advocates)
Managers of all of the above types of roles
About this course
This course forms part of the suite of e-learning courses that have been developed to support the implementation of part one of the Care Act 2014. It is based upon the Skills for Care training materials.
Upon successful completion of both modules you will be automatically awarded a certificate containing the course name, completion date, CPD hours and learning objectives.
The course contains additional resource materials, useful links and refresher guides.
Objectives
In this course you will learn about:
What is meant by 'substantial difficulty'
The four areas where 'substantial difficulty' might be found
How to determine if someone has a 'substantial difficulty' being involved
Who can be an 'appropriate individual'
What an 'appropriate individual' is expected to do
Understand what independent advocacy is
Know the role and responsibilities of the independent advocate
Learn what knowledge an independent advocate is required know
Know how independent advocates can be supported, and
Learn about the interface with the Mental Capacity Act
Content
Here are some of the topics covered in this course:
Involvement | Difficulty in being involved | Who can help? | Areas of substantial difficulty | Establishing whether someone has substantial difficulty | Whose opinion should be sought? | Who is best placed to be the appropriate individual? | Who makes the decision? | Respecting a person's opinion | The appointment of an independent advocate | Considerations and what must and must not be done | What is meant by independent advocacy? | Who might need independent advocacy? | The role of the independent advocate | High responsibility | Consult records | When does the advocacy duty start? | Attributes | Who are Independent Advocates accountable to? | What must independent advocates have? | Representation | How should the local authority support the advocate? | What must an Independent advocate know? | The same duty? | Where an 'appropriate individual' is available | Safeguarding enquiries and reviews