The Care Act - Care and Support Planning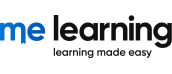 Overview
The Care Act 2014 makes taking a person centred approach to care planning a legal requirement on local authorities. Person centred care and support planning puts people in the heart of their care and offers them the opportunity to take control and ownership of the process and outcomes of their plan.
Audience
This course is intended for:
People who have a role in care and support planning
Staff employed by local authorities and other organisations who are responsible for care and support planning
Managers of people undertaking care and support planning

Course 'bundle' information

This course contains three modules from our Care Act suite:
Taking a Person-Centred Approach
Producing the Plan
Planning for People at Risk of Harm or Who Lack Capacity
About this course
This course forms part of the suite of e-learning courses that have been developed to support the implementation of part one of the Care Act 2014. It is based upon the Skills for Care training materials.
Upon successful completion of all three modules you will be automatically awarded a certificate containing the course name, completion date, CPD hours and learning objectives.
The course contains additional resource materials, useful links and refresher guides.
Objectives
In this course you will learn:
What is meant by 'person-centred planning' and 'support planning'
The background to person-centred planning
The key features and standards of person-centred planning
The planning and review process
Why it is important to involve people in the planning process
What makes a good plan
What a plan must include
The principles behind combined and joint planning
What must be considered when a plan is signed-off
The local authority duties towards those at risk of harm
How to get those at risk of harm involved in the planning process
The local authority duties towards those who may lack capacity
Content
Here are some of the topics covered in this course:
Why are things changing?; What is person-centred planning?; What should person-centred planning focus on?; Personalisation; It's not a new concept; Person-centred planning tools; One-page profile; Person-centred planning; Values and beliefs; The reflective cycle; Person-centred reviews; Difficulty engaging; Good practice; The planning process; Why does it matter so much?; What do you need to know?; The difficulty in engaging people; The ingredients of a good plan; Planning tips; Proportional plans; Examples of plans; What must a plan include?; Overview of the key elements; Personal budget; Direct payments; Is a combined plan appropriate?; Combined plans – things to consider; Format of the plan; Non-service options; No constraints; Who should write the plan?; Joint planning; Signing off the plan; If the plan cannot be signed off; Person-centred care planning principles; First meeting; Recording information; Making assumptions; Avoiding risk?; Putting the person in control?; Planning and people at risk of harm; Safeguarding plan reviews; The right time to end?; Planning for those who lack capacity; Support from family and friends; Restriction and restraint