The Bribery Act 2010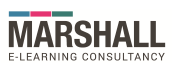 Introduction
It's a useful resource for businesses of any size wishing to understand their obligations under the Act and provides clear and practical guidance for employees to ensure they have sufficient knowledge in this complex area. We were particularly impressed that training can be tailored to focus on the areas of key importance to any business.
It's user-friendly and benefits from real-life scenarios, providing learners with the opportunity to test their understanding at the end of the course. We would not hesitate to recommend this training to any of our clients seeking an overview of the Act."
Your learning outcomes
Our Bribery Act e-learning training course covers essential information on the Bribery Act 2010, and its implications in both the public and private sphere. Under the Act the following offences have been created:
Active bribery
Passive bribery
Bribery of foreign public officials
Facilitation payments
Bribery prevention failure
Course duration
30 Minutes - Learners have the option to bookmark progress and complete the course in chunks.