Temperature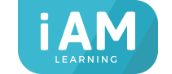 Overview
Ah, we all love a summer getaway, don't we? Cocktails on the beach, gently toasting our buns on a sun lounger; bliss. That's the dream. But the thing about holidays is that you aren't working. You can barely think in that heat, never mind work. So, if your workplace is making you sweat, something's wrong. Employers are legally obliged to regulate indoor workplace temperatures to ensure they are within reasonable levels. Of course, those levels depend on the nature of your workplace, right? A 'reasonable temperature' will be different for a bakery, compared to a meat packing facility, for example. Employees shouldn't suffer from thermal discomfort at work, so you have to take precautions.
Outline Learning Objectives:
Define the concept of thermal comfort
Identify measures to control temperatures in the workplace
Outline guidelines for employees to follow
Why Should I take this course?
This course provides guidance to employers on their responsibilities and on measures they can take to manage workplace temperature. If employees are exposed to unreasonable temperatures at work, the consequences to their well-being can be serious. By controlling indoor temperatures and imposing appropriate measures for outdoor working, employers can protect their workers from the risks of heat stress, cold stress and dehydration.