Technical Enhancements for Delivering Effective Presentations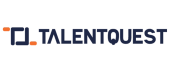 Course Overview
Welcome to the course on Technical Enhancements for Delivering Effective Presentations! Whether it's an in-person speech or an online event, public speaking and presenting is an integral part of a person's growth story. Delivering presentations, simply and impactfully can accelerate your career and boost your confidence.
In the post pandemic world, the importance of creating an impact over zoom meetings cannot be overstated. This course will prepare you for both offline and online presentation scenarios and will focus on the technical checkpoints that help you present effectively.
This training is meant for:
Beginners preparing to deliver their first presentation
Experienced professionals/presenters who want to refine their presentation skills
Learning Objectives
Understand the basics of delivering a successful presentation
Identify the various technical checkpoints required to deliver a successful presentation
*This course references US legislation and statistics.