Team Analysis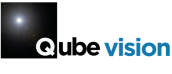 Course Overview
Do you steer or fear progression planning? How do you identify what skills your team have/need? This course will help you to undertake a skills analysis with your team, identifying skills gaps, and plan for the future of your workforce.
Objectives
In this programme we will explore:
Why you need to know your team's skills and knowledge
The skills within your team
How to undertake a skills analysis and identify skills gaps with your team
Recognise your top performing staff and rising stars
Design targets that support both you and your team's development
Plan for the future and up skill your workforce
You will be developing the knowledge and skills to use within a managerial role and attain the results you want. This course is approximately 1.5 hours long.
Approach
The Team Analysis course has been carefully designed to enable you to take the materials and apply the learning to yourself in manageable stages. To ensure you are able to interact with all the programme content, you will need:
Word processor
Spreadsheet programme
Presentation software
PDF reader
Printer with paper and card
Speakers/sound
Access to the internet
Web browser with ability to use work VLE/LMS
This fully online course has been carefully designed to enable you to take the materials, apply the learning to your role and is broken down into manageable steps. This programme allows you to check your knowledge at relevant stages. Learning resources include:
Fully narrated media
3 videos
2 downloadable PDFs
1 spreadsheet solution
Signposting to suitable organisations
Supporting glossaries
Interactive elements
Ongoing assessment
Progress tracking
Target Audience
Managers