Supporting Your Team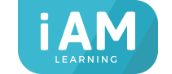 Overview
Do you ever feel like you're working in a vacuum? Not that kind of vacuum, Henry. Back in the cupboard under the stairs, please. No, more the kind of vacuum where you've got no one to call on and you're all alone.
We all want to feel like someone's got our back. One of the best things you can do for your team is make them feel supported. Supporting your team can increase morale and productivity, and help create a healthier work culture. This course will tell you everything you need to know
Outline Learning Objectives:
Recognise the ways supportive leadership boosts inclusivity, morale, and productivity
Identify communication techniques to help you lead and support your team to achieve their targets and goals
Why should I take this course?
Anyone who leads a team will find this course ideal. Whether you're managing a large group or a small one, everyone on your team needs to feel supported to do their best. In this course you'll learn how supportive leadership can benefit your team and communication techniques to help you lead effectively.