Supervision Basics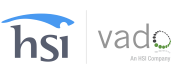 Course Overview
Managers learn the supervision skills needed when they are responsible for guiding the performance of others.
Audience
Front line leaders and managers
Learning Outcomes
When we?re in a managerial position, it is our job to guide and coach the performance of others. From setting clear expectations to helping others navigate challenges and obstacles, as supervisors we must help others perform at their best. The Supervision Basics courseware will help you set goals and objectives, know who needs additional coaching and help, as well as understanding what each person needs to create a great work situation. When we help our team understand what is expected of them, given them the feedback they need, as well as involve them in solving problems and issues, you?ll find each person more successful and the team is able to easily achieve its goals.
Action learning
Vado e-learning courses help you to "learn by doing". Applying action learning and the "70 : 20 : 10" model for learning and development (70% of learning comes from challenging assignments, 20% from developmental relationships and 10% from coursework/training), Vado courses are designed to leverage the all-important 70% so that you can learn through action, experience and knowledge application. During the course you can expect to be asked to "break off" to undertake related tasks, try things out for real and reflect on the experience.
Features
Built to meet the way most people learn (on the job), each Vado course provides learners with tutorial videos, a course 'Introduction Video', downloadable job aids, and an exercise to perform on the job to practice and build the desired skill. With mobile responsive courses designed to work on any mobile device and any screen size, learners will be able to develop anytime, anywhere, and when the learner is ready.