Suicide Awareness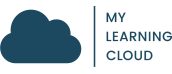 Course Overview
This suicide awareness e-learning module will equip healthcare support workers to assist them in their knowledge to help someone in the first instance who may have feelings of suicide.
Course Aims
The training is intended to ensure that the learner has an understanding of what constitutes suicidal thoughts and feelings, and how to discuss suicidal feelings with someone who is experiencing them.
It is intended to provide the learner with the skills to identify signs that someone could be experiencing suicidal feelings and how to support them in accessing treatment if this is necessary.
Course Outcomes
By the end of this e-learning module, you will have an understanding of the following learning outcomes:
Understanding what constitutes suicidal thoughts and feelings
Understanding how talking about suicidal thoughts and feelings can be beneficial
Knowing how to spot the signs in someone who may have suicidal thoughts
How to communicate with the person who is experiencing suicidal thoughts and feelings
How to support someone who is feeling suicidal
Recognising actions to take with someone who is feeling suicidal including being aware of external organisations who can assist