Substance Misuse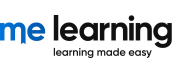 Overview
This Substance Misuse course will enable you to understand how drugs work, how their use affects people and their families and how addicts can be helped to recover.
Audience
This course is generic and intended for everyone.
Although this course forms part of an induction programme for new starters, it is also intended for all people who want to improve their knowledge and continue their professional development.
About this course
This Substance Misuse course contains three modules:
Substance Awareness
Addiction, Treatment and Good Practice
Effect of Drugs on the Body and Mind
The course contains additional resource materials, useful links and a refresher guide.
Objectives
This course will enable you to:
Know what a drug is
Learn the categories that different substances fall into
Know what a 'Legal High' is
Know what the law is on possession and supply in relation to drugs
Understand what addiction is
Learn why someone would become addicted to drugs
Understand how drugs misuse can affect families
Learn the signs that someone has a problem with addiction
Learn the best treatment for addiction
Know the best practice when dealing with substance abusers
Learn about drugs that affect the human body and mind
Learn about the different ways drugs are taken and how this affects the body
Learn about tolerance and the risk of overdose
Learn about substance induced psychosis
Content
Here are some of the topics covered in this course:
What is Substance Misuse? | What is a drug? | Drug Categories | Recreational Use | Hallucinogens | Opiates / Opioids | Cannabinoids and Cannabis | Cannabis – a gateway drug? | Depressants - Alcohol | Other Sedatives and Depressants | Solvents / Inhalants (Volatile Substances) | Inhalant Risks | Stimulants | Prescription Drugs | Over the Counter Medicines | 'Legal' Highs | Banned Legal Highs – Mephedrone and Methedrone | Legal Highs – Temporary Class Drug Orders | Drugs and the Law | Some important facts | What is addiction? | Effects of addiction | Why do people become addicted to drugs? | Substance misuse affects Families | Parental misuse – the effects on children | Recognising drug addiction | First step to treat addiction | Decision made | Treatment for Addiction | Drug Crime - rehabilitating offenders | Relapse | Ways to prevent triggers and relapse | Good practice | Documentation | Recovery | Finding a job after addiction | Case Studies | Helping people with drug issues | Access to the brain | Methods of Intake | Pause for thought | IV Injection | Inhalation | Eating or Oral Intake | Brain Structure - Neurons | Brain Structure - Neurotransmitters | How drugs affect the brain – Drugs in the blood | How drugs affect the brain – Neurotransmitters affected | How drugs affect the brain – Receptors affected | Other Factors That Influence The Effects Drugs | The Crash or Comedown | Tolerance | Risk of Overdose | Substance Induced Psychosis | How does substance induced psychosis occur? | Helping someone with substance induced psychosis