Students' Consumer Rights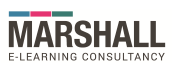 Course Overview
Increasing scrutiny from the Commission and Market Authority (CMA) means universities now face the challenge of training staff to raise awareness about the types of online and offline information they need to supply to students in order to comply with the new legislation.
A lack or change in information regarding the course could result in a university facing reputational damage, refund of course fees and for students to claim damages.
Written in partnership with Coventry University, this Consumer Rights Elearning Course offers a comprehensive guide to university staff members on what consumer protection means in an HE context, why it's so important, and key dos and don'ts for staying on the right side of the law.
Our Consumer Rights Elearning Course is designed to teach staff:
The type of information staff must provide on courses, course fees and entry requirements
How this information must be provided
The 4 phases involved when a student enters into a contract with a university: 1) Student Research and Application, 2) Offer Stage, 3) Enrolment Stage, 4) Complaints Handling Process
The details of what is involved and penalties for non-compliance with the new legislation