Stress in the Workplace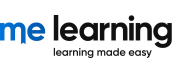 Overview
Are you experiencing stress in your workplace or is there a risk of it in the work that you do? Do you know how to respond appropriately ? and as required by law?
Whether you are an employer or an employee suffering from work-related stress or simply want guidance for tackling stress at home, it is important that you know the causes of stress, its consequences and the actions you can take to control, manage and minimise it.
This course explains the sources of stress and our body?s responses to it ? emotional, behavioural and physical ? and equips you with strategies for how to manage stress at work.
Audience
Although work-related stress can be experienced by anyone in any industry, studies have shown that people such as healthcare workers, teaching professionals, people in the media and public service personnel suffer from higher levels of workplace stress.
This course is suitable for all employees and employers in the UK seeking good quality stress management courses online.
Objectives
Once you?ve completed this course, you?ll have a good knowledge of:
What work-related stress is
The six primary sources of workplace stress and good methods for managing them
Common emotional, behavioural and physical responses to stress
How stress is covered in The Health and Safety at Work Act 1974
HSE Management Standards and risk assessments
How to prevent stress in relation to The Working Time Regulations 1998
Managing your own stress and how to build resilience
Modules
What is Work Related Stress?
Preventing and Managing Stress ? the Employer?s Role
Preventing and Managing Stress ? the Employee?s Role