Stress Awareness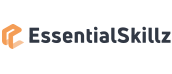 Course Overview
Stress Essentials is a 30 minute course designed to encourage employees to work positively. The course identifies the causes of stress and offers solutions to managing it more effectively.
The course takes a balanced approach to stress and discusses not just the possible work related issues, but also domestic ones that can lead to people finding themselves stressed.
It offers practical advice on measures employees can take to help them cope better with stressful situations and discusses the importance a good diet and regular exercise has in maintaining a healthy balanced lifestyle.
EssentialSkillz range of class-leading E-learning solutions include rich animations (no Flash is used, so M-Learning is an option as courses are compatible with iPad's), crisp clean graphics and engaging content.
Course Objectives
In this training course employees will learn:
What stress is
The causes of stress
How to better manage stress
What to do if experiencing stress in the workplace
Benefit to your Organisation
Immediately communicate your organisation's stress policy to employees
Clear audit trail - evidence completion and understanding
Target Audience
Anyone working in today's busy office environment.