Steward Training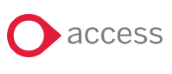 Overview
This module introduces the basics of stewarding, what it is and its associated legislation. You'll look at the importance of following recognised procedures, and acting within the law at all times. You'll also cover pre-event routines, your main activities as a steward, dealing with illegal or prohibited items and monitoring and maintaining safety at spectator events.
Objectives
At the end of the course, trainees will be able to:
Identify the main duties and legislation that applies to stewarding
Correctly prepare for spectator events, including pre-event routines
Control the entry, exit and movement of spectators at events
Take appropriate action to deal with illegal or prohibited items
Respond positively to spectators during the event
Monitor crowds in line with your area of responsibility
Take action to promote safety at spectator events.