Starting a New Job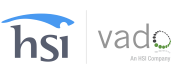 Course Overview
Individuals new to a job, role or the company, take action to accelerate the time it takes to become a productive employee and integrated team member.
Audience
All new employees
Learning Outcomes
When we start a new job, it can take some time to get going. There?s so much to learn and understand that it can take a while to become fully productive members of our team. And while our manager knows it will take some time for us to ramp up, it certainly benefits us individually if we can decrease the time it takes to get up to speed. The faster we become contributing members of the team, the faster we will be seen as high performing employees and a valuable asset of the organization. Therefore, it?s to our benefit to help the process along. The Starting a New Job courseware will help anyone starting a new job or role within the company. From understanding what is expected to getting to know your team members, this courseware is exactly what new employees need to be successful right from the start.
Action learning
Vado e-learning courses help you to "learn by doing". Applying action learning and the "70 : 20 : 10" model for learning and development (70% of learning comes from challenging assignments, 20% from developmental relationships and 10% from coursework/training), Vado courses are designed to leverage the all-important 70% so that you can learn through action, experience and knowledge application. During the course you can expect to be asked to "break off" to undertake related tasks, try things out for real and reflect on the experience.
Features
Built to meet the way most people learn (on the job), each Vado course provides learners with tutorial videos, a course 'Introduction Video', downloadable job aids, and an exercise to perform on the job to practice and build the desired skill. With mobile responsive courses designed to work on any mobile device and any screen size, learners will be able to develop anytime, anywhere, and when the learner is ready.