Stakeholder Analysis - Influence and Engage with Key Decision Makers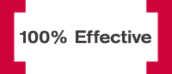 COURSE AT A GLANCE

Duration (to read the materials): 40 mins
Total Duration (to complete the course): 2-5 hours
Language: UK English
Voiceover: UK English
Format: Animation, interactivity, exercises
Exam included: YES
COURSE OVERVIEW
This course is designed to help you understand the benefits of knowing who your stakeholders are, their expectations and how to communicate with them effectively. Stakeholder Analysis Training will guide you through the reasons behind conducting a stakeholder analysis and understand how it can help you to anticipate problems and ensure the smooth running of a process. Using a practical example, you will complete a step-by-step stakeholder analysis, learning how to identify stakeholders and understand their motives. You will gain tools such as the 11 key tips for successful stakeholder management and will also start to develop a stakeholder analysis for your own project.
LEARNING OBJECTIVES
Knowing how to manage relationships and customers is invaluable for anyone in business which means that Stakeholder Analysis Training can be useful for people in many different roles or industries. On completion of this course you will receive 5 CPD points and:
Understand the principle of stakeholder management
Know how to run an effective stakeholder analysis and influence change
Develop a stakeholder analysis for your own project
WHO SHOULD TAKE THIS COURSE?
This course has been designed for managers and project leaders but is also beneficial for people in many roles, particularly:
Project Managers
Programme Managers
Change Managers
Those designing and implementing new processes
Managers at all levels
C-Suite personnel looking to change a business, function or area
REVIEWS