Stable Angina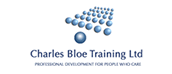 Approximate learning time
3 Hours
Course Overview
This programme will be of relevance to any healthcare professional who deals with patients experiencing chest pain and where a subsequent diagnosis of Stable Angina is made. It will be particularly useful for GPs and Nurses who manage these patients.
Course Objective
By the end of this course the student will be:
Able to understand the spectrum of chest pain presentations.
Aware of the differential diagnoses in patients presenting with chest pain.
Aware of the clinical investigations available in assisting diagnosis.
Able to understand the range of treatment options available for patients with angina.