Social Engineering Fraud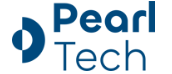 Course Overview
Social engineering is such a real threat in today's workplace, it is essential that employees across the entire company are educated and trained on how to detect and prevent this type of fraud.
You might feel you do not have to worry about cybercrime because your organisation implements cyber security features such as firewalls and antivirus software. However, even the most up-to-date security features will fail if you do not follow basic security practices.
Who is this course for?
This course is for any employee and employer. In this course we learn about what social engineering looks like today, attack types to know, and red flags to watch for so you don't become a victim.
When you have completed this course, you will be able to:
Understand What is Social Engineering
Understand Social Engineering emerging threats
How to recognise an act of social engineering
Understand Measures for Combating Social Engineering Fraud