Smart Motorways Awareness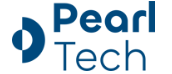 Course Overview
The number of miles driven on motorways in England has increased in the last decade.Motorways only account for 1% of all roads in Great Britain, but sees more than 20% of all traffic. Smart Motorways were introduced to keep all these vehicles moving. A huge number of motorist use them daily without fully understanding how they work.
This course provides awareness on how Smart Motorways operate.
Who is this course for?
It's essential that everyone understands and follows the rules of smart motorways.This course is for anyone who regularly drives on Smart Motorways including employees and employers where their job requires regular driving for work.
Benefits of taking this course:
Awareness of the UK's Smart Motorway system and how they operate
Increase compliance in the use of Smart Motorways
Understand employee and employer responsibilities
Promote a safer driving behaviour
Improve road safety and driver knowledge to reduce the number of traffic incidents and road delays.