Small Business Management Toolkit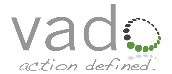 Course Overview
This course provides skills relevant to small business management. Designed for mobile playback in any location, narration is optional, and information is presented in short segments.
Audience
Individual
Course Content
Module 1 - Building a Business Plan
This module provides insight into the contents of a business plan and how to construct one.
Module 2 - Check Cashing Do's & Dont's
This module reviews correct check cashing procedure and provides guidance on error avoidance.
Module 3 - Detecting Counterfeit Currency
This module provides an insight on how to authenticate currency and detect counterfeit characteristics of legal tender.
Module 4 - Organized Retail Theft Prevention
This module identifies the problem of Organized Retail Theft and the concept of "boosting" and "fencing". Ways to prevent this external theft will be discussed.
Module 5 - P&L Basics
This module explains the concept of profit and loss and examines an example Profit and Loss Statement.
Module 6 - Retail Business Math
This module provides the learner with a working knowledge of important retail business concepts such as profit and loss, retail pricing, inventory control, and more.
Module 7 - Running a Business
This module explores responsibilities and tasks associated with running a business.
Module 8 - Shoplifting & Employee Theft Prevention
Internal and external theft costs businesses billions of dollars annually. This module defines the problem and what employees and managers can and can't do to prevent these losses.
Action Learning
Vado e-learning courses help you to "learn by doing". Applying action learning and the "70 : 20 : 10" model for learning and development (70% of learning comes from challenging assignments, 20% from developmental relationships and 10% from coursework/training), Vado courses are designed to leverage the all-important 70% so that you can learn through action, experience and knowledge application. During the course you can expect to be asked to "break off" to undertake related tasks, try things out for real and reflect on the experience.
Features
Built to meet the way most people learn (on the job), each Vado course provides learners with tutorial videos, a course 'Introduction Video', downloadable job aids, and an exercise to perform on the job to practice and build the desired skill. With mobile responsive courses designed to work on any mobile device and any screen size, learners will be able to develop anytime, anywhere, and when the learner is ready.