Small Acts of Presence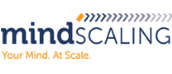 Overview
Learn how to master simple yet effective acts of presence with the tools and techniques offered in this in-depth 4-part Small Acts of Presence Bundle. This comprehensive course bundle includes: Leadership Presence Requires Being Present, Choose Learning Goals Not Performance Goals, The Power of Authenticity, and Drunk on the Sound of Your Voice.
Each module in this bundle features interactive and engaging lessons designed to help you exhibit a greater sense of presence in your workplace interactions. Discover how these small acts of presence will improve your leadership skills and make for a more engaging work environment.
In this course you will learn to:
Demonstrate a more present, open and aware leadership style.
Challenge yourself to choose learning goals over performance goals.
Utilize tools and techniques that allow for effective listening.
Encourage authenticity and engagement in the workplace.
About the Author
Shawn Hunter is an entrepreneur, best-selling author, speaker, and currently Founder and President of Mindscaling, a company dedicated to creating beautiful, and intelligent online learning products.
He has been a speaker and advisor to Microsoft, Starbucks, Boeing, Canon, Treasury Executive Institute, Scotia Bank, Royal Bank of Canada, Nintendo, the World Economic Forum, and numerous other companies. Shawn's new book Small Acts of Leadership: 12 Intentional Behaviors that Lead to Big Impact (Bibliomotion) was published December, 2016.