Slips, Trips and Falls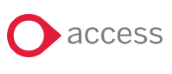 Overview
Slips, trips and falls are the most common cause of major injuries at work across almost all workplaces. Awareness of the risks, hazards and staff responsibilities can help to prevent these incidents.
Objectives
At the end of the course, trainees will be able to:
Define slips, trips and falls
Recognise the costs
Know how to prevent slips, trips and falls
Identify slip, trip and fall hazards around your workplace
Understand employer and employee responsibilities.