Slips, Trips and Falls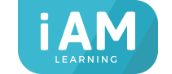 Overview
Let's be honest, most people have painful memories from their school days. The embarrassment, the heartbreaks, the terrible haircuts. Thankfully, those days are over. Learners want to get straight to the point and that's why this course has been condensed into engaging, manageable chunks that you can take now, on the bus or wherever, via mobile or desktop. Our courses provide learners with important knowledge, information and confidence to do their jobs in a safe, healthy and sustainable way that meets IOSH approved standards.
Like me, you're probably an avid fan of those videos which show people falling over. From a bride going head first into a swimming pool, to a toddler tripping over a yapping dog in the garden, they're all great, aren't they? I think they call that schadenfreude. It just never gets old; that's why shows like 'You've Been Framed' and 'Rude Tube' exist
But did you know that slips, trips and falls are the leading cause of major injuries in the workplace? If you don't pay attention to this course, you could be the next casualty. As funny as it might be for any onlooker, how does weeks of agony at every move sound, or worse? It's not a pleasant thought, so you need to start taking it seriously.
Who should take this course
This course is for everyone, whether you're dodging forklifts in the warehouse or avoiding Brenda around the office
Why should I take this course
Most slips, trips and falls can be easily avoided. So, if you want to stay out of that A&E waiting room, you'd better take this course instead. It's soooo much better than sitting next to someone spluttering all over you for 10 hours and an itchy cast to look forward to, trust me.
And at the end, we've got the obligatory quiz to see what you've learned; some potential banana skins there. I didn't mean to make so many puns, honestly. I just slipped up. Harry Hill's got nothing on me.
What does this course cover:
What causes slips and trips?
Assessing the risks
Regulatory requirements
Good and bad practices
The consequences of slips and trips injuries