Sexual Harassment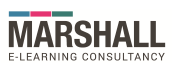 Introduction
Given that 1 in 2 women and 1 in 5 men in the UK have been sexually harassed in their workplace (ComRes, BBC Radio 5 live 2017), our course addresses an urgent need to provide organisations with the ability to identify sexual harassment and its impact, and support them to create harassment-free working environments.
The interactive elements in this sexual harassment e-learning course are invaluable to each staff member's learning experience, having crafted engaging scenarios covering some of the biggest issues and most widely held misconceptions. Topics covered include: 'Are one-off events considered harassment?' and why occurrences of sexual harassment should not be allowed to hide behind the pretence of 'banter'.
Who is the course for?
The course is specifically designed to equip staff with the ability to recognise the signs of sexual harassment, to know the steps necessary to report sexual harassment, and empower staff with the knowledge and tools they need to get support or take action in the workplace.
Course Duration
This course should take around 20 minutes to complete. Employees can bookmark their progress before exiting the course, and resume from that point.