Service Desk Analyst (SDA)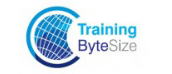 Introduction
By achieving an SDI certification you will:
Demonstrate to an employer that you understand the best practice standards for your role;
Have the knowledge, skills and competences to apply your understanding on a day-to-day basis;
Positively impact the efficient running of a service desk.
The Service Desk Analyst exam is based on the SDA standard. The SDI qualification is an open qualification standard. SDI is the administrator, facilitator and arbitrator of the standards. The exams are independently administered and proctored by APM Group. Training Bytesize's courses are accredited by APM Group International.
Course Syllabus
Lesson 1 - Roles and Responsibilities
Lesson 2 - Relationship Management
Lesson 3 - Effective Communication Skills and Competencies
Lesson 4 - Problem Solving
Lesson 5 - Effective Rapport and Conflict Management Skills
Lesson 6 - Effective Process Management
Lesson 7 - IT Service Management
Lesson 9 - Quality Management for the Service Desk
Lesson 10 - Service Desk Technologies
Lesson 11 - Tools and Technologies
Learning Outcomes
At the end of this course you will be able to:
Explain the four key concepts that describe the required skills, competencies and knowledge for the service desk analyst
Summarize the role and responsibilities of the service desk
Demonstrate the attributes, skills and knowledge required to fulfill the role effectively
Recognize when to use those attributes, skills and knowledge to deal effectively with a variety of situations
Explain how to better identify customers' needs and motivations
Recognize the benefits of teamwork
Demonstrate the skills for handling difficult situations
Recognize the need for effective and well thought out processes and procedures
Describe the key IT service management processes in the areas where the service desk has clear responsibilities
Recognize the importance and benefits of having service level agreements, operational level agreements and underpinning contracts in place
Recognize the value and benefits of customer satisfaction surveys
Identify the need for, and value of, metrics in the service desk environment
Describe some of the available tools and technologies for service desk staff and customers to use
Summarize how to effectively use social media tools in the service desk
Be prepared for taking the service desk and support analyst examination
Target Audience
The SDA qualification course is for front-line IT service and support analysts with some experience in a first-line or second-line service desk environment. This course will help analysts who are looking to grow in their role and gain a recognized qualification in their profession, develop practical skills while earning a certificate that endorses their commitment and knowledge.
Examples of professional job titles include:
Support Analyst
Service Desk Analyst
First-line Analyst
Second-line Analyst
Client Support Technician/Consultant
Desktop Support Analyst
Customer Support Officer
Technical Support Analyst
Service Centre Analyst
Exam
Please note that the exam for this certification is not included with this course but can be purchased separately from the course publisher. Booking details for the exam are provided on request.
Exam format:
1 Hour
60 computer-based, multiple-choice questions
Designed to test your knowledge and understanding of the official SDI standards
The course on this page is offered by Training Bytesize, an Accredited Training Organisation of The APM Group Ltd.