Self-Harm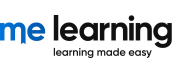 Overview
Child and adolescent psychiatrists have seen an alarming increase in cases of self-harm in young people ? it has been estimated that about 1 in 10 young people will self-harm at some point.
This insightful course covers the subject from a variety of angles.
About this course
The course is split into two modules: An Introduction, and How to Respond.
You will learn the risk factors, the common reasons why somebody might self-harm, and how to respond to any young person who you suspect may be self-harming. The course also discusses how to approach the issue in schools and how healthcare professionals can feel better prepared to help the young people they come into contact with.
Audience
The course is for anyone who works with, or has regular contact with, children and young people. It explains the common reasons why a young person might self-harm and how to respond when you suspect somebody is self-harming. It also explains best practice for approaching the subject in education and healthcare settings.
This is course is primarily for:
Education staff, including head teachers and governors
Healthcare staff
Care workers, social workers, and managers
Other professional organisations, community groups and faith organisations
Parents and other family members
Objectives
In this course you will learn:
How and why young people self-harm
The common risk factors and who is at risk
The common misconceptions about self-harm, and people?s attitudes towards it
The importance of taking all instances of self-harm seriously
How to approach someone you think may be self-harming
What schools should do to address self-harm
When it is necessary to refer someone for professional help
How someone who has self-harmed should be treated in a healthcare setting
The online dangers for those who self-harm
Strategies that can be used to avoid or minimise the incidence of or damage caused by self-harm