Self Harm Awareness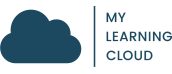 Course Overview
This self-harm elearning course has been designed to help you to understand the subject and to support people you are working with.
This course is designed to promote a person-centred approach to how learners work those who self-harm and to ensure that the person being supported has as much control as possible over the way they live and the care/support they receive.
It will alsol equip learners with the tools to be able to work within recommended processes and to understand the legislative and organisational frameworks that relate to their working environment.
Course Aims
This elearning course is aimed at those working in health and social care who come into contact with individuals who self-harm. It has been designed to improve the knowledge of those who support individuals who self-harm and make them feel more confident about how to approach the subject with an individual.
Course Outcomes
By the end of this e-learning module, you will have an understanding of the following learning outcomes:
To understand what self-harm is and how to respond appropriately
To gain insight into the reasons why people elf-harm
To understand the risks associated with self-harm
To understand how effective listening tools and techniques can help to support individuals who self-harm
To understand and explore the warning signs and risk factors regarding self-harm