Scottish Award for Licensed Premises Staff (SALPS)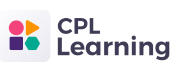 About the course
The Scottish Award for Licensed Premises Staff (SALPS) e-learning course meets the requirements of The Licensing (Scotland) Regulations 2007, which states that every person who is involved in the making of alcohol sales must receive 'relevant training'. This e-learning course covers the topics and matters specified in the regulation and meets the required 2 hours' duration time.
Upon completion, the learner and an existing Personal Licence Holder must both sign the training record certificate and retain a copy.
The SALPS course is designed to assist learners in understanding their responsibilities as retailers of alcohol under the Licensing Scotland Act 2005. It provides a thorough understanding of the framework surrounding the law, regulation and social responsibility related to the sale of alcohol. The course also provides good practice in managing conflict situations and standards of service.
You will be able to...
Outline the five licensing objectives
Define 'alcohol' in relation to the Licensing Scotland Act (2005)
Explain what constitutes an unlicensed sale and the penalties of this
Describe the functions and powers of Licensing Standards Officers
List the information which must be present in an Operating Plan
Outline 'licensed hours' in relation to licensed premises, including offences in relation to outwith license hours
Outline offences under the act with relation to the sale of alcohol to children
Identify potential underage purchasers and recognise acceptable proof of age
Utilise good service practice to establish a safe and well managed premises
Use effective communication to request proof of age
Recognise and deal effectively with potential conflict situations
Calculate the units of alcohol in a drink using the ABV
Assessment:
Upon completion of the course, learners will complete an end of learning assessment consisting of 20 questions. 70% of the questions will need to be answered correctly in order to pass