Sales Management Explained (Master Class)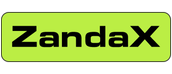 Course Overview
This Master Class course combines our four Sales Management Fast Track courses to bring you invaluable lessons in the four key areas that underpin the role.
In Creating a Solid Foundation we show you what's expected of you and give you practical tips on best practice, problems and how to fix them. In Setting Up Your Sales Team you will see what success looks like and how to boost results with the right structure. The Sales Processes & Techniques section shows you how to create, and automate your sales process, and gives an insight into six top selling techniques. And the Sales Forecasting & Targets course doesn't just show you how to forecast and set targets, but how to reduce stress levels and use KPIs to smash those targets.
We don't believe you'll find this level of course, produced in such an easy-to-understand and concise format, anywhere else.
And remember: adopting just one or two ideas from what we say will probably boost your sales management career for ever!
Course Objectives:
After taking this short course, you'll be able to:
Create a solid foundation in the role
Set up a sales team for success
Create effective sales processes and selling techniques
Set and hit sales targets
Course Topics:
Course Introduction & Workbook Download
Creating A Solid Foundation
Setting Up Your Sales Team
Sales Processes & Selling Techniques
Sales Forecasting & Hitting Targets
Key Takeaways
Module Test
Course Wrap Up
[NOTE: An interactive workbook is provided to support your learning]
Target Audience:
Our Sales Management Master Class has been developed for sales management professionals, present and aspiring, who are looking for comprehensive, interactive, practical instruction on how to cover the four main areas that will determine ongoing success in the role.
This is a 'back to basics' sales management course, so although experience in a sales or sales management role will be very helpful, you won't need it to understand the content. And we're sure that with seasoned managers who are looking for a refresher or new ideas, there's plenty in here to interest and energize you!