Sales Forecasting & Hitting Targets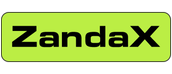 Course Overview
This Sales Forecasting & Hitting Targets course will take you through the steps you need to take control of the numbers that define the level of your success.
You'll start with how to create your forecast and some of the most common methods used. You'll then learn about setting realistic targets - so people are stretched and motivated at the same time. The next lesson is an interesting one, where we show you how to use Range Forecasting to manage other people's expectations - and reduce your stress levels! Finally we get to the focus of day-to-day management: using KPIs to smash your targets! You'll see how focusing hard on the right things will remove distractions, and boost results.
At the end of this course, you'll know how to use the "numbers" side of your role to enhance the way you manage your team - and get the results you want.
Course Objectives:
After taking this Fast Track course, you'll be able to:
Create an accurate sales forecast
Set realistic sales targets for your team
Use Range Forecasting to under-promise and over-deliver
Use KPIs to smash your sales targets
Course Topics:
Course Introduction & Workbook Download
How to Create Your Sales Forecast
Setting Realistic Sales Targets for Your Team
Under-Promise and Over-Deliver!
How to Use KPIs to Smash Sales Targets
Key Takeaways
Module Test
Course Wrap Up
[NOTE: An interactive workbook is provided to support your learning]
Target Audience:
Our Sales Forecasting & Setting Targets course has been developed for sales managers, present and aspiring, who are looking for an interactive, practical induction into how to forecast, set realistic targets and use KPIs to hit and exceed those targets.
This is a 'back to basics' course, so although experience in a sales or sales management role will be very helpful, you won't need it to understand the content.