Safeguarding in Higher Education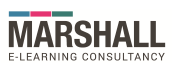 Introduction
Safeguarding in a higher education context is about being as proactive as possible, rather than waiting for problems to arise.
Who is the course for?
The course is specifically designed to equip staff with the confidence to deal with safeguarding issues, recognise signs of neglect and abuse, to know the steps necessary to report these issues, and empower staff with the knowledge and tools they need to get support or take action.
Course duration
This course should take around 20 minutes to complete. Learners can bookmark their progress before exiting the course, and resume from that point.
What does the course cover?
This Safeguarding in Higher Education e-learning module has 9 sections:
1. Introduction
What does Safeguarding mean in an HE context?
Who's covered?
How does Safeguarding apply to me?
What support and guidance is available?
Where can I get more information?
2. Legislation & Guidance
Education Act 2002
Children Act 2004
Working together
No Secrets
Changes to the Law
3. Recognising Abuse
What is abuse?
Forms of abuse
4. Institutional Abuse
What's your practice?
Combating institutional abuse
5. Responding to Abuse
Identifying and to abuse
Case study
Informed consent and relevant legislation
6. Disclosure
Dealing with disclosure
Case study
7. Whistle Blowing
8. Prevent
What is prevent?
Case studies
9. Assessment
A quiz at the end of the course tests learners' knowledge on the subject.