Safeguarding: Physical Abuse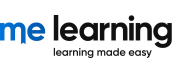 Overview
People who physically abuse children can be anyone who comes into contact with a child. They can be teachers, next door neighbours or a member of the family. In fact, a person who abuses a child is often closely related to the child: it is very rarely a stranger.
Audience
This course is intended for everyone who works with or has contact with children, young people and their families.
About this course
The course contains additional resource materials, useful links and a refresher guide.
Objectives
This course will enable you to:
Learn the definition of Physical Abuse
Know who physically abuses children
Know the signs and symptoms of physical abuse
Learn the points to consider where physical abuse is suspected
Content
Here are a few topics covered in this course:
Important Facts | Definition of Physical Abuse | Who physically abuses children? | Cause: Stress | Cause: Mental illness and substance misuse | Cause: Domestic violence | Signs of physical abuse: Bruises | Signs of physical abuse: Clothing | Signs of physical abuse: Fear | Signs of physical abuse: Aggression | Signs from the abuser | Points to consider | Effects on children | Long term effects