Safeguarding Children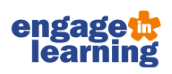 Course Overview
Reducing organisational risk while making a positive difference to people's lives.
Using case study scenarios to illustrate national legislation and guidance, this course makes everyone's responsibilities for safeguarding clear. Best practices, clear criteria, examples and 'what next' questions help learners put the legislation in context with their own environment.
Key Learning Points:
Understanding safeguarding children
Being able to recognise abuse
How to handle encountering abuse
Responding appropriately to disclosure
Recording and reporting abuse
Course Outcomes:
Individuals will be aware of the signs of abuse in children, how to handle it and situations you could expect.
Target Audience
Anyone working with Children or in an environment where children are present.
Duration
26 Minutes