Safeguarding Children for Education - (Level 1 and 2)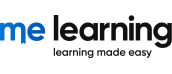 Overview
If you work in education, you may at some point have to make safeguarding referrals to police or children?s social care. This course prepares you for such incidences.
Combining safeguarding levels 1 and 2, this is a comprehensive programme covering the key elements of the safeguarding children process in an easy-to-understand format.
This is an in-depth online child safeguarding seminar, combining a collection of five high-quality safeguarding training courses in one attractive and cost-effective solution. It also contains a handy refresher guide, useful links and recommended resources so you can explore the topic independently.
You?ll learn about child abuse and how to recognise the signs of abuse and neglect, how to avoid dangerous safeguarding practice, safeguarding referral procedures and chronologies.
Audience
Though this is aimed at education, this course is ideal for you if you?re working in adult social care, as well as wider elements of local authority work, such as children?s services, housing, public health, education and social care. It?s perfect for you if you?re involved in governance or simply working as a volunteer in any of these areas.
Objectives
Once you?ve completed this course, you?ll have a good knowledge of:
The background, legal basis and definition of safeguarding, child protection and child abuse
Serious case reviews and core functions of local safeguarding children?s boards
The concept of significant harm, what to do if child abuse is suspected as well as the key principles of child protection
Who abuses children and the definitions of physical abuse, emotional abuse, sexual abuse and neglect
Recognising the signs of abuse from the victim and perpetrator
The causes and effects of abuse on children
Information to record and what to do if you have concern
Responding to a disclosure or allegation of abuse or neglect
Types of questions that can be asked, should be asked, and should be avoided
Considerations before referring a safeguarding concern to children?s social care
Information you should provide to children?s social care and the questions you should ask
What you and children?s social care should do following a referral
The Framework for the Assessment of Children and Their Families and its principles
Assessing children?s needs
Understand the ?domains? and ?dimensions? of the Framework
The importance of keeping an up-to-date chronology and how to record one
The purpose and possible outcomes of a strategy discussion and Section 47 enquiries
Initial Child Protection Conferences (ICPC)
Modules
Background to Safeguarding for Education
Child Abuse Awareness
Recognising Abuse and Neglect
If You Have Concern ? Teachers and Support Staff
Responding to a Disclosure ? What You Should Do
Responding to a Disclosure ? How to Ask Questions
Referring Safeguarding Concerns
Recognising and Avoiding Dangerous Safeguarding Practice
Chronologies
Child Protection Process and Procedures