Safeguarding: Bullying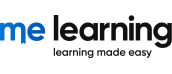 Overview
This course describes the negative impact of bullying and cyberbullying and teaches positive strategies and solutions for people who experience bullying.
Audience
This course is intended for all children's workforce practitioners, i.e. all staff who work with children, young people and their families. Although this course forms part of an induction programme for new starters, it is also intended for all practitioners who want to improve their knowledge and continue their professional development.
About this course
The course contains additional resource materials, useful links and a refresher guide.
Objectives
This course will enable you to:
Learn the definition of bullying and cyberbullying
Understand the different types of bullying
Learn the signs of bullying
Learn about the technologies used by cyberbullies
Know what to do if you suspect a child is being bullied or cyberbullied
Content
Here are some of the topics covered in this course:
Important facts | Definition of bullying | What constitutes bullying | What motivates bullying | Who is bullied? | Who becomes a bully? | Where does bullying occur? | Signs of bullying | What to do if a child is being bullied | Things to say to a bullied child | Child's Response | Signs a child is bullying others | Bullying Roles | What can be done? | Key facts about intervention | Definition of cyberbullying | What constitutes cyberbullying? | Check your understanding | Cyberbullying as a method | Who becomes a cyberbully? | Bystanders | Technology | Impact of cyberbullying | How to respond to a disclosure: reassure | How to respond to a disclosure: evidence | How to respond to a disclosure: advice | How to respond to a disclosure: report | The role of schools and the police | Anti-cyberbullying code | Always respect others | Think before you send | Treat your password like your toothbrush | Block the bully | Don't retaliate or reply | Save the evidence | Make sure you tell