Safeguarding Awareness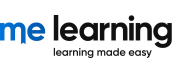 Overview
Safeguarding practices help to create a happy and safe environment for everyone. This course explores the different aspects of abuse (both child and adult), your role in preventing abuse, as well as how to act on any concerns you may have. Together we will take action to help make a safer society.
Course Objectives
By the end of this course, learners will be able to:
Recognise the different types of abuse and exploitation
Act on any issues or concerns you may have
Prevent abuse from happening by making it as difficult as possible for potential abusers to operate
Question any suspected abuse and know to whom and how to report it
Explain risk enablement and its importance in empowering individuals to live as they choose
Modules
Recognising the Signs of Child Abuse
Your Role in Reporting and Preventing Child Abuse
Recognising the Signs of Adult Abuse
Your Role in Reporting and Preventing Adult Abuse
Audience
This safeguarding awareness course is for people who might come into contact with or have occasional or indirect contact with children or vulnerable adults as part of their work.
Please note that people whose job routinely includes direct work with children or vulnerable adults should have in-depth training in safeguarding - please refer to our Level 1 and Level 2 safeguarding courses