Safeguarding Adults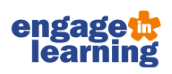 Course Overview
Reducing organisational risk while making a positive difference to people's lives.
Using case study scenarios to illustrate national legislation and guidance, this course makes everyone's responsibilities for safeguarding clear. Best practices, clear criteria, examples and 'what next' questions help learners put the legislation in context with their own environment.
Ebook: Providing reminders of the legislation as well as best practices to keep adults with care and support needs safe
Ready To Use or Customisable.
Key Learning Points:
Understand who is a vulnerable adult
Being able to recognise abuse
Reporting and recording abuse
How to respond to abuse
Course Outcomes:
Outline the criteria of an 'adult' with care and support needs
List and give examples of explain the types of adult abuse
Recognise the possible signs or indicators of abuse
Describe the process and procedures for responding, reporting and recording concerns about abuse and welfare of an adult
Target Audience
Anyone who works with vulnerable adults.
Duration
60 Minutes