Safeguarding Adults (Levels 1 and 2)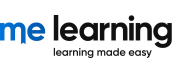 Overview
Safeguarding cannot be ignored - it is an essential part of every workplace. In this two-level course, you will start with the fundamentals, then delve deeper in to the essential duties and responsibilities of safeguarding. Throughout the course you will explore all the relevant legislation and will be equipped with the tools to help you safeguard adults, confidently and successfully.
This course complies with Level 1 Social Care and Levels 1 & 2 Healthcare but if you think you need an awareness course before taking an advanced one we can also help you with our Safeguarding Awareness Course.
The course contains additional resource materials, useful links and a useful refresher guide to keep handy.
Objectives
Once you?ve completed this course, you?ll have a knowledge of:
Define and recognise the fundamentals of adult safeguarding – including abuse, neglect, consent and information sharing
Identify who might require adult safeguarding and align action with the aims and principles of adult safeguarding
Act in accordance with all relevant legislation including the Care Act 2014 and Mental Capacity Act 2005
Respond appropriately to a disclosure and be aware of the relevant safeguarding agencies
Apply the six principles of safeguarding adults?
Know the purpose of an enquiry, identify who can carry out an enquiry and understand what happens after
Modules
What is Adult Safeguarding?
What is Abuse and Neglect?
Recognising Abuse and Neglect
Responding to Concerns
Safeguarding Duties and Responsibilities
Information Sharing and Confidentiality
Making safeguarding Enquiries