Safeguarding Adults (Levels 1 and 2)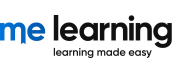 Overview
Do you know what to do if you suspect someone is a victim of abuse? If you?re working with vulnerable adults, it?s important that you?re able to spot the signs.
The right actions could save a life. From the basics through to referring someone you suspect is a victim of abuse to ensure they receive the right care, this Safeguarding Adults (Levels 1 and 2) course bundle has it all.
This safeguarding course bundle will give you all the knowledge you need to identify and respond to concerns, disclosures and allegations of abuse and substandard practice. In it you?ll learn what adult safeguarding really means, how to identify abuse, the impact of the Mental Capacity Act on the vulnerable adults in your care and how to propose an enquiry.
In this course bundle you?ll learn about prevention and proportionate interventions, the dangers of risk-averse practice and the importance of upholding human rights.
Audience
This course is intended for anyone with a duty of care to adults. This includes anyone with particular specialist adult safeguarding responsibilities, professional advisers and designated leads for adult safeguarding, operational managers of services for adult safeguarding, senior managers responsible for the strategic management of services for adult safeguarding and members of Local Safeguarding Adults Boards.
Objectives
Once you?ve completed this course, you?ll have a knowledge of:
The legal duties to safeguard adults
What is meant by adult safeguarding
The importance of avoiding risk-averse practice
The aims of adult safeguarding and the six safeguarding principles
?Person-centred? and ?outcomes-focused? safeguarding practice
What is meant by abuse and who is at risk
Why a person might abuse another and when it is more likely to happen
The patterns of abuse
The different types of abuse and neglect and features of each
The importance of balancing safeguarding with empowerment
What you should do if you suspect abuse or neglect
How to respond to a disclosure
What to say to an adult at risk
What to do in an emergency
The importance of good record keeping
What Mental Capacity means and the principles of the Mental Capacity Act
The implications of the Mental Capacity Act when supporting a vulnerable adult at risk
What is meant by ?Deprivation of Liberty Safeguards?
Who is primarily responsible for safeguarding
What the duties are for local authority staff
The importance of a person-centred approach
The ?Making Safeguarding Personal? programme
The duties of the Local Safeguarding Adults Boards (SABs)
The duties of the NHS, Police, care providers and other agencies
The law in relation to sharing information
The importance of sharing information to prevent abuse and neglect
What to do if a person does not want to share information
What to share with family and friends
The seven golden rules for information sharing
When an enquiry should take place, the purpose and what it should take into account
Who can carry out an enquiry
What happens after an enquiry
Safeguarding plans
Modules
What is Adult Safeguarding?
What is Abuse and Neglect?
Recognising Abuse and Neglect
Responding to Concerns
Safeguarding and Mental Capacity
Safeguarding Duties and Responsibilities
Information Sharing and Confidentiality
Safeguarding Enquiries