Safeguarding Adults (Level 2)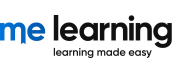 Overview
The course will help you learn about local authority duties and about outcomes-focused, person-centred safeguarding practice. The course will also to help you make appropriate decisions concerning the sharing of information when acting to investigate and / or prevent significant harm occurring to adults at risk. You will also learn about making safeguarding enquiries. This course complies with Level 1 Social Care and Levels 1 & 2 Healthcare.
Audience
This course is intended for the following groups of people who have a duty of care for adults:
Those who have particular specialist adult safeguarding responsibilities
Professional advisers and designated leads for adult safeguarding
Operational managers of services for adult safeguarding
Senior managers responsible for the strategic management of services for adult safeguarding
Members of Local Safeguarding Adults Boards
About this course
This Safeguarding Adults course contains three modules:
Safeguarding Duties and Responsibilities
Information Sharing and Confidentiality
Safeguarding Enquiries
Upon successful completion of all three modules you will be automatically awarded a certificate containing the course name, completion date, CPD hours and learning objectives.
The course contains additional resource materials, useful links and refresher guides.
Objectives
In this course you will:
Learn who is primarily responsible for safeguarding?
Know what are the duties for local authority staff
Learn about the importance of a person-centred approach
Learn about the 'Making Safeguarding Personal' programme
Learn about the duties of the Local Safeguarding Adults Boards (SABs)
Learn about the duties for the NHS, Police, care providers and other agencies
Learn about the law in relation to sharing information
Learn about the importance of sharing information to prevent abuse and neglect
Learn what to do if a person does not want to share information
Know what to share with family and friends
Know the seven golden rules for information sharing
Learn when an enquiry should take place
Learn about the purpose of an enquiry
Learn what an enquiry should take into account
Learn who can carry out an enquiry
Learn what happens after an enquiry
Learn about safeguarding plans
Content
Here are a few topics covered in this course:
Must a local authority follow up concerns?; What is meant by adult safeguarding?; Who is primarily responsible for safeguarding?; What are the wew safeguarding duties?; Duties for local authority staff; The six principles of safeguarding; Person-centred approach; Making Safeguarding Personal; Decision tree; Local Safeguarding Adults Boards (SABs); Designated Adult Safeguarding Manager; Information sharing; Preventing abuse and neglect; Implications for the NHS; Who is responsible for leading investigations?; Working in partnership; Care providers; Information Governance Review Panel; The law in relation to sharing information; The importance of sharing information to prevent abuse and neglect; Sharing without consent; Should consent be obtained every time?; How can consent be given?; Do you need to ask for consent again?; What to do if a person does not want to share information; What to share with family and friends; The seven golden rules for information sharing; Who is responsible for reporting?; What is an enquiry?; The purpose of an enquiry; Consent to proceed; What an enquiry should take into account; Interventions; Is a conversation sufficient?; What happens after an enquiry?; Taking action; Safeguarding plans