Safe Movement of Vehicles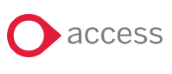 Overview
This module provides an introduction to workplace transport and the safe movement of vehicles at work. You will look at facts and figures, and your employer's duties. There will also be a focus on the risks, including common types of accidents.
Objectives
At the end of the course, trainees will be able to:
Identify the main types of transport you may use at work
Appreciate the risks posed by the movement of vehicles at work
Distinguish between their own and their employer's duties
Recognise common types of accidents relating to vehicle movement -such as collisions and non-movement related injuries
Identify the key components of a risk assessment of transport at work
Take appropriate action to reduce the risks posed by vehicles at work.