SQL Querying Basics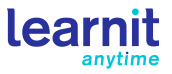 Who it's for:
This course has been designed for individuals who wish to learn how to use SQL to query databases and extract information.
What it is:
SQL stands for Structured Query Language. It's a common language for gathering, organizing, and exporting data stored in relational databases.
What you'll learn:
In this course, you'll learn basic SQL usage and terminology, as well as how to execute simple queries and queries using criteria conditions. Next, you'll learn how to summarize, organize, and export valuable query data and results.