SMART Goals and How To Use Them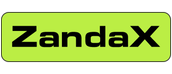 Course Overview
We start by outlining the importance of goals, and why you need them. Then we demonstrate the importance of defining exactly what you want to achieve.
But you need to set goals in a structured way. So we show you how to use the Three P's as a great way to create this structure, because they're simple, easy to remember, and proven to be effective.
Finally we show you how to gear them to results by structuring them in a SMART way. Here, you lay them out in a way that motivates people, yet makes them accountable, too, so everyone gets a positive and focused message about what they need to do.
By doing this, you're laying the foundation to make it so much easier to manage and achieve your goals.
Course Objectives:
After taking this short course, you'll be able to:
Understand the importance of setting goals
Define what you want to accomplish
Use the Three Ps of setting goals
And above all, make your goals SMART
Course Topics:
Module Introduction & Workbook Download
The Importance of Setting Goals
Knowing What You Want to Accomplish
The Three Ps of Goals
Putting SMART Goals Into Action
Key Takeaways
Module Test
Target Audience:
This course is relevant to anyone! No matter what our situation, we can all benefit from setting goals - and doing it in the most effective way.
Whether you're managing a team of people, or planning your own activity, if you set goals you will have a good idea of where you (and/or your team) need to be. If you do it well, you'll set the foundation for success.
In this course, we show you the importance of goals, and how simple it is to do it in a SMART way that will maximize the results from what you do.