Running Effective 1-2-1s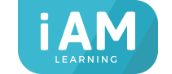 Overview
You know that sinking feeling you get when you've checked something a million times, you're ready to go, and then you realise one of your team has got the wrong end of the stick? It's easy to lose sight of the small things. But, by scheduling and running effective 1-2-1s, you can catch these little snags before they become big rips
1-2-1 meetings are important for leaders. They can help you manage and understand the difficulties your team's facing. Running 1-2-1s effectively improves employee performance and engagement, and allows you to resolve issues early on. This course will tell you everything you need to know
Outline Learning Objectives:
Prepare for a 1-2-1 to ensure key information is considered and topics raised
Deliver an effective 1-2-1 that contributes to long-term development and performance improvement
Follow up on a 1-2-1 to cement outcomes and review feedback
Why should I take this course?
This course is ideal for anyone who leads a team. Whether you're leading 5 people or 50, 1-2-1s are an important way of keeping in touch with your team members. In this course, you'll learn to effectively prepare for, deliver, and follow up on a 1-2-1.