Risk Assessment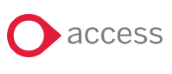 Overview
This course is to help provide understanding of risk assessments and why they are needed.
Ideal for promoting the need for risk assessments in the workplace with simple and clear training.
Objectives
At the end of the course, trainees will be able to:
Understand the importance of a risk assessment.
Identify what a hazard is, and how to remove and reduce the risk of a hazard.
Understand how to identify a risk.
Identify the hazard, understand who's at risk and evaluate that risk.
Understand the importance of monitoring and reviewing the risk.